LAUNCH has used the success of the Chattanooga programs to provide support to other cities with a vision to promote entrepreneurship among the underserved.
LAUNCH is proud to partner with groups in the following cities:

Memphis, TN
LAUNCH partners with Advance Memphis to provide support to entrepreneurs in the 38126 zip code of South Memphis. Advance Memphis is an anchor in their community and has provided work and life training, financial literacy, and employment assistance since 1999. 70% of residents in this neighborhood are unemployed.
Alcy Ball is another special community in Memphis and the Alcy Ball Development Corporation is working with local residents and organizations to ensure that Alcy Ball's future is even brighter than it's past. In addition to supporting entrepreneurs from the community, the organization is also providing strategic engagement in real estate and financial empowerment. The leadership of ABDC came from Advance Memphis.
The Memphis Center for Urban Theological Studies is addressing a unique need to provide access to theological studies for urban pastors who may not have had another opportunity to attend. The areas of study at MCUTS is very diverse and because many pastors have entrepreneurs in their congregations that have great business ideas, MCUTS now offers regular classes for those entrepreneurs. The leadership of ABDC came from Advance Memphis. Grand Rapids, MI
In partnership with Partners Worldwide, Restorers and DeVos Foundation, Spring GR was formed. Spring GR is dedicated to serving and promoting the needs of entrepreneurs within underserved communities in Grand Rapids. Through local partnerships, Spring GR works in 4 neighborhoods in Grand Rapids and has made incredible progress within a very short period of time.
Cincinnati, OH
MORTAR is the LAUNCH partner in Cincinnati. Mortar currently works in the Over-the-Rhine (OTR) and Walnut Hills communities of Cincinnati. They are doing an amazing job training, supporting and connecting entrepreneurs from these communities. New Orleans, LA
In partnership with Thrive New Orleans, LAUNCH NOLA has begun. LAUNCH NOLA is committed to empowering entrepreneurs in the St. Roch community and facilitating connections with the mainstream business community in New Orleans. Greenville, SC
LAUNCH is partnered with Mill Community Ministries (MCM) and Nasha Lending to provide training and support to entrepreneurs in West Greenville. MCM and Nasha have made a significant difference in West Greenville working with youth, urban farming and bicycle access and repair. They have also developed Textile Hall, a cutting edge co-working space in the Village of West Greenville that houses a wide variety of entrepreneurs who support and inspire each other.

Nashville, TN
LAUNCH partners with Corner-to-Corner, an outstanding organization that has provided mentoring and tutoring for youth in East Nashville, as well as job training. As they continue to partner with the changing community in East Nashville, Corner-to-Corner will also provide support for entrepreneurs there. Baltimore, MD
For many years, two local Baltimore churches have been making an impact in their respective communities, but now they have teamed up to make a difference together. New Song Community Church in Sandtown and Chapelgate Presbyterian Church in Marriottsville are working together to provide training and support for underserved entrepreneurs. With over a year in the planning process, classes begin in 2017. This is going to be an incredible partnership and significant for Baltimore City!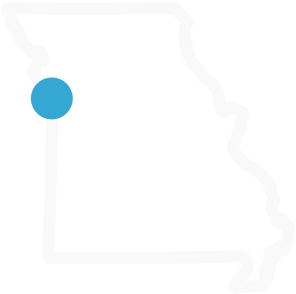 Kansas City, MO
The vision for Project UK came from the work of two business owners who were partnering together on various projects and who saw the need to encourage and support minority-owned businesses in and around KC. Although their classes are open to anyone, Project UK has a unique interest in seeing more minority-owned businesses emerge in the technology sector.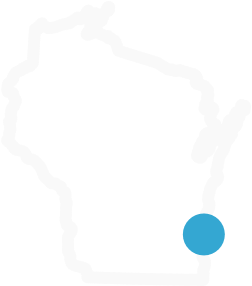 Milwaukee, WI
Local entrepreneurs and churches were intentional about creating several initiatives to improve the economic mobility of those living in underserved communities in Milwaukee and LAUNCH MKE was born. Like the initiatives of many of our city partners, LAUNCH MKE provides training and many different kinds of support for women, entrepreneurs of color and residents of underserved communities who have a business idea but aren't sure where to start.